A few days ago, we proudly published a post on LinkedIn announcing that 14 of our employees have completed the 4Steps2CDC workshop about the SAP Customer Data Cloud, which gave them a good technical overview of the SAP product. For us as a company, it is extremely important that our employees are familiar with the products and services they support. This includes the SAP Customer Data Cloud, which is designed to help companies develop and implement customer experiences.  
To understand why we sent our employees to the workshop in the first place, it is important to understand what exactly the SAP Customer Data Cloud is all about.  
The SAP Customer Data Cloud
The SAP CDC is an identity management system for customer data, also known as CIAM (Customer Identity and Access Management). A CIAM is always used when customers log on to companies' websites, stores, or apps and their customers' user data must be stored in a legally secure manner – so, compliance is the crucial factor here.  
If CDC doesn't mean anything to you yet, it may be because you know its predecessor, which was known as Gigya. The SAP Customer Data Cloud is an important part of the SAP portfolio as it plays an integral role in providing a unified experience for users. As part of SAP Commerce Cloud, it is designed to help identify and target customers, earn their trust and personalize their experience, regardless of the device they are using.  
To represent such an important product, consultants need to be trained accordingly – therefore we value our employees attending workshops.
Workshops at

amiconsult
Workshops are particularly important to us – including not only technical training. We have also offered workshops that deal with resilience or healthy self-leadership. Such topics are also extremely important so that employees can fulfil their jobs to their fullest satisfaction – which is why we also focus on such training courses.  
Certainly, we are familiar with the products and services we represent – the SAP Customer Data Cloud is becoming increasingly important. Many of our customers rely on CDC, including SAP of course, but also Red Bull, Cybex and Kaeser. This is another particularly good reason for the further development of our employees, so that we can provide our customers with the best possible advice.  
Hannes, one of our most experienced consultants, states the following about the importance of our skills as consultants: 
We can only give our customers decent advice if we have decent knowledge of the products we work with.

(Hannes Riehl, amiconsult, 2022)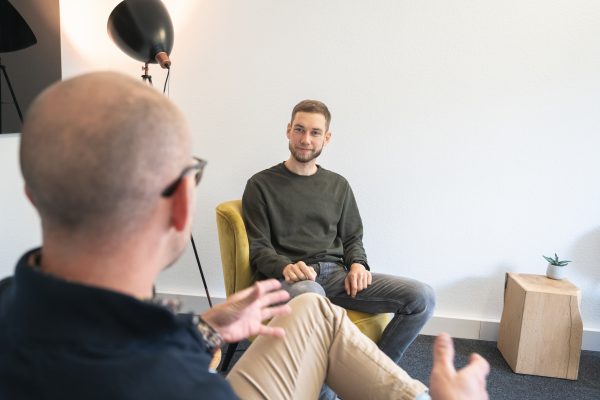 So, it can be said that we offer such workshops to adequately train consultants for our clients. Regarding this specific CDC workshop, we have divided our employees into two categories: 
The newcomers, who may have worked with other Identity and Access Management products, but for whom CDC is new:

For these employees, the workshop is the first step towards becoming SAP CDC consultants.

 

The consultants who have already worked with CDC and still want to expand their knowledge:

Ultimately, SAP CDC is a large toolbox in which interesting functions can still be discovered. In addition, it is generally worthwhile to always stay up to date, as there is always something new.

 

 
Finally, the message to our customers should be the following: We invest in our employees' further learning so that we are able to support you as a reliable partner in your current and future projects. And this is exactly why we are always interested in improving ourselves and developing our employees. 
Fancy working together with us? Here you can find an article about how we work with our customers. Alternatively, feel free to contact us using the button below!