We work independently of products
Being independent is part of our DNA. We're always eager for a new challenge and expanding our horizons, but we make sure to carefully select products we can trust. After all we are working on crucial IAM systems.
SAP has developed into the leading provider of cloud technologies.
With the acquisitions of the last few years, SAP has been able to significantly expand its service portfolio. We have been in contact with many of these products from very early on in our partnership. We know how to optimally integrate the wide range of products into an established system landscape and existing business processes while exploiting the technical possibilities to the fullest.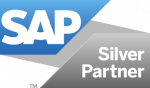 SAP SE was founded in 1972 and is based in Walldorf. Today, it is one of the world's largest providers of business software. Through our more than 10-year relationship with SAP, we are your honest and competent consultant for SAP Cloud topics.
SAP HANA Cloud Platform based on an In-Memory-Technology is an enterprise platform-as-a-service (PaaS) that allows you to quickly develop applications and interfaces.
SAP Cloud Platform Integration
SAP CPI (Cloud Platform Integration) is a middleware that enables different business applications to be connected to a central platform. Both established on-premise systems and smart cloud services can be integrated with one another using SAP CPI. This makes it possible to react quickly to changing market conditions and reduce development costs.
SAP Cloud Platform Identity Authentication Service (previously SAP Cloud Identity) is available as a service within the SAP Cloud Platform and acts as an identity provider in your SAP Cloud. SAP IAS offers registration and login scenarios as well as Forgot Password and Single Sign-on (SSO) as standard functions of the SAP Cloud Platform.
SAP Cloud Platform Identity Provisioning
SAP's Identity Provisioning solution for cloud scenarios is a compact and intuitively configurable service with which user data can be easily distributed to other systems. SAP IPS offers the latest Web API standards which makes it a great addition to an existing SAP Identity Management installation. With SAP IPS, you can quickly connect to new SaaS solutions and provide them with user data.
SAP Cloud Identity Access Governance
SAP Cloud Identity Access Governance (IAG) is an access evaluation service that meets the demand for a GRC solution for the cloud and Identity-as-a-Service (IDaaS). It provides comprehensive identity management with access rules to avoid potential risks and implement compliance guidelines.
Centralize your user administration with SAP Identity Management. It shows its particular strengths when it comes to managing roles and groups in SAP systems.
IAM architectures are always individual. Especially when not only SAP systems are used – i.e. in heterogeneous landscapes – the question of alternatives to the SAP IAM product portfolio quickly arises. We are partners of leading providers in the IAM market.
SAP Cloud Platform Identity Services
Allow your employees seamless and uncomplicated access to your SAP Cloud with the SAP Cloud Platform Identity Services. For your SAP applications in the cloud and on-premise, the SAP Cloud Platform Identity Authentication Service (formerly SAP Cloud Identity) offers Single Sign-On, optionally with multi-factor Authentication. SAP Cloud Platform Identity Provisioning expands this service by the Lifecycle Management of your digital identities and the associated access privileges.
SAP Customer Data Cloud (Gigya)
SAP Customer Data Cloud is the best possible solution for your Customer Identity & Access Management. Embedded in the SAP Customer Experience Suite with SAP C/4HANA and the SAP Commerce Cloud (formerly Hybris), it is the key element for your customers' profile data. By using Progressive Profiling, you accompany your customers from newsletter registration to purchase. Double Opt-in and the built-in Consent Vault make sure you are always in compliance with the GDPR.
The customer experience focuses on the relationship with the customer. From product development, initial contact and sales to maintaining the long-term relationship and product maintenance, we are your go-to consultants as well as developers. Loyal customers become enthusiastic ambassadors for your brand.
SAP Commerce Cloud (hybris)
With SAP Commerce Cloud (formerly known as SAP hybris), SAP provides a powerful omnichannel platform for digital commerce. Offer your customers a personalized and consistently positive shopping experience. If the product range extends significantly, benefit from integrations with S4 / HANA, C4 / HANA and a number of other products such as a PIM system.
SAP Customer Experience Management (Qualtrics)
With SAP Experience Management (Qualtrics), you create uncomplicated and digital customer experiences. SAP Qualtrics helps you put your experience data (X Data) into a meaningful context with your organizational data (O Data). Use a clear analysis interface to find out why customers buy from you and how you can optimize your customer experience.
SAP Customer Data Cloud (Gigya)
SAP Customer Data Cloud (Gigya) focuses on customer-related Identity & Access Management. With the acquisition of Gigya, SAP has brought a strong identity provider software into its portfolio that can be quickly integrated with many applications.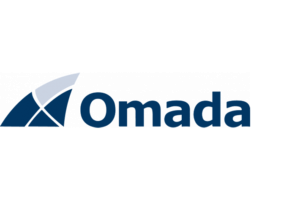 Omada offers solutions that simplify Identity and Access Management in complex environments. These solutions contribute immensely to information security, data protection and compliance. As the leading provider of Identity Management and Identity & Access Governance solutions, Omada supports companies of all sectors and demonstrates a longstanding expertise in the fields of Identity Management and Identity & Access Governance.
Using Okta, you can manage the identities of your employees, customers and partners within the cloud. From Lifecycle Management and Access Control to Single Sign-On and multi-factor Authentication: Okta supplies the whole stack from a single source. With its more than 6.000 integrations to cloud and on-premise applications, it assimilates easily into your system landscape.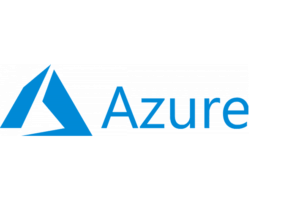 Microsoft Azure AD Premium is the perfect addition to the Omada Identity Suite. With Azure AD, your employees can use Single Sign-On between Microsoft Office 365 and their own system landscape. You can further secure crucial applications with multi-factor Authentication.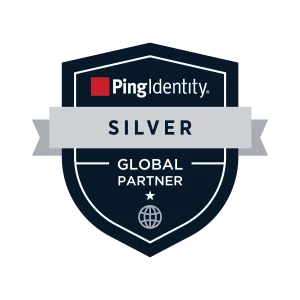 Ping Identity solutions are designed to support the scalability, flexibility and resiliency that enterprise-level IT teams need. Enterprises can easily combine Ping Identity solutions with the third-party services they already use to remove passwords, prevent fraud, support Zero Trust, and more. And it's easy to do via drag-and-drop!
Want us to take a look at your system's landscape?
Our team is looking forward to becoming the consultant on your side, simply book a "get-to-know" Appointment.