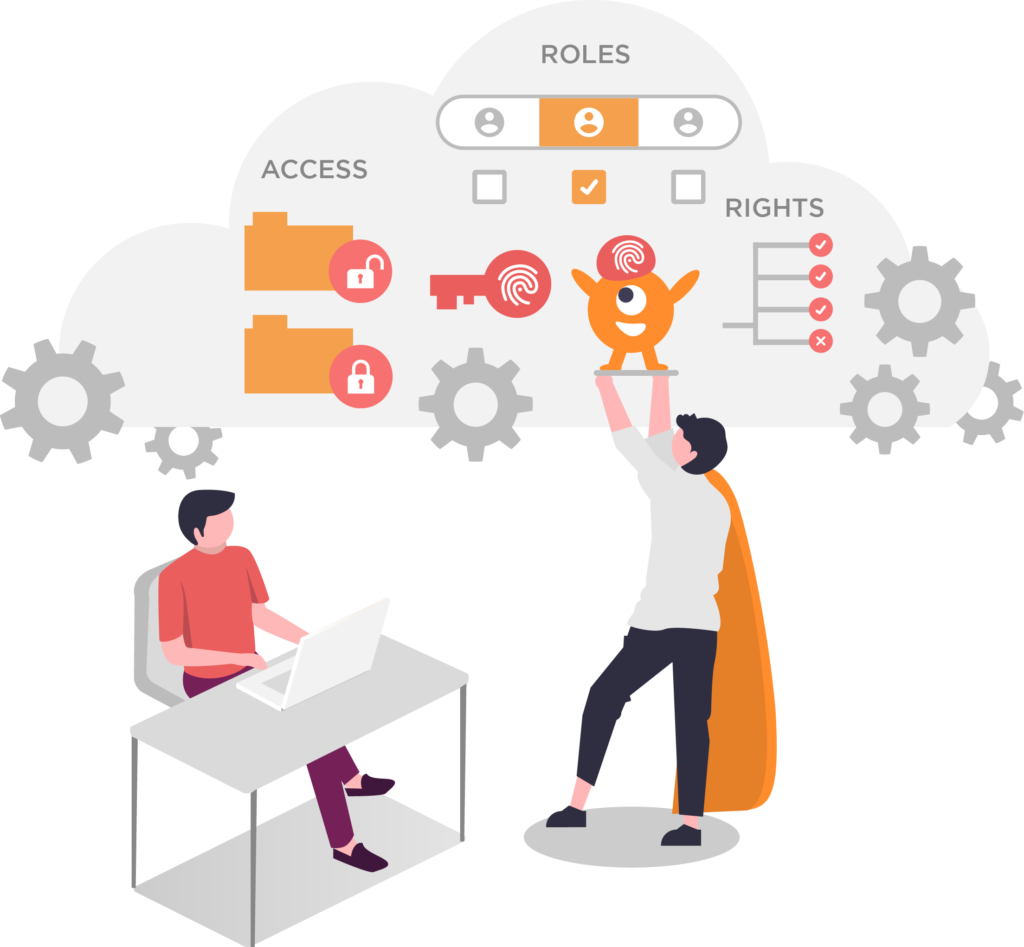 Let's make it simple: One ID per User
With unified data you set the foundation for an optimized business-process. We can show you how to achieve higher standards, and create less digital waste the amiconsult way: secure, efficient and holistic.
IAM is like Excel, but better
We will give you a clear overview of your IAM-Processes, IAM-Architecture and IAM-Cyber-Security. In the modern world of work, which is becoming increasingly complex and mobile, good Workforce Identity Management is a must have. Some benefits include:
Our Workforce-IAM-Themes: An overview
The first steps towards improved IAM
We want to make it easy for you to start bringing improved IAM to life, we're happy to offer our individual consultancy offers separately. Our ac Healthcheck makes it easy for you to get started. After a Healthcheck we'll continue to guide you through the process. We consult, we implement, and we can walk with you through the entire process. We want to make sure you make it through the finish line!
Concrete Action Recommendations with the ac Healthcheck
We can create an overview of your IAM's Architecture, Cyber-Security and Processes.​ We then use this overview to give you clear and concrete action-recommendations.
Together we can manage and secure your digital identities
These products have proven themselves for us
We work independently out of conviction and are not bound to any particular products. We carefully sort through products and shortlist products that are most suitable. Why don't we take all products into our portfolio? Through our expertise we have been able to shortlist and preselect products to create more clarity. We want to create sustainable systems with bright futures.
Ready for your Next Level IAM?
Our team will be happy to assist you.
Simply book an appointment to get to know each other.